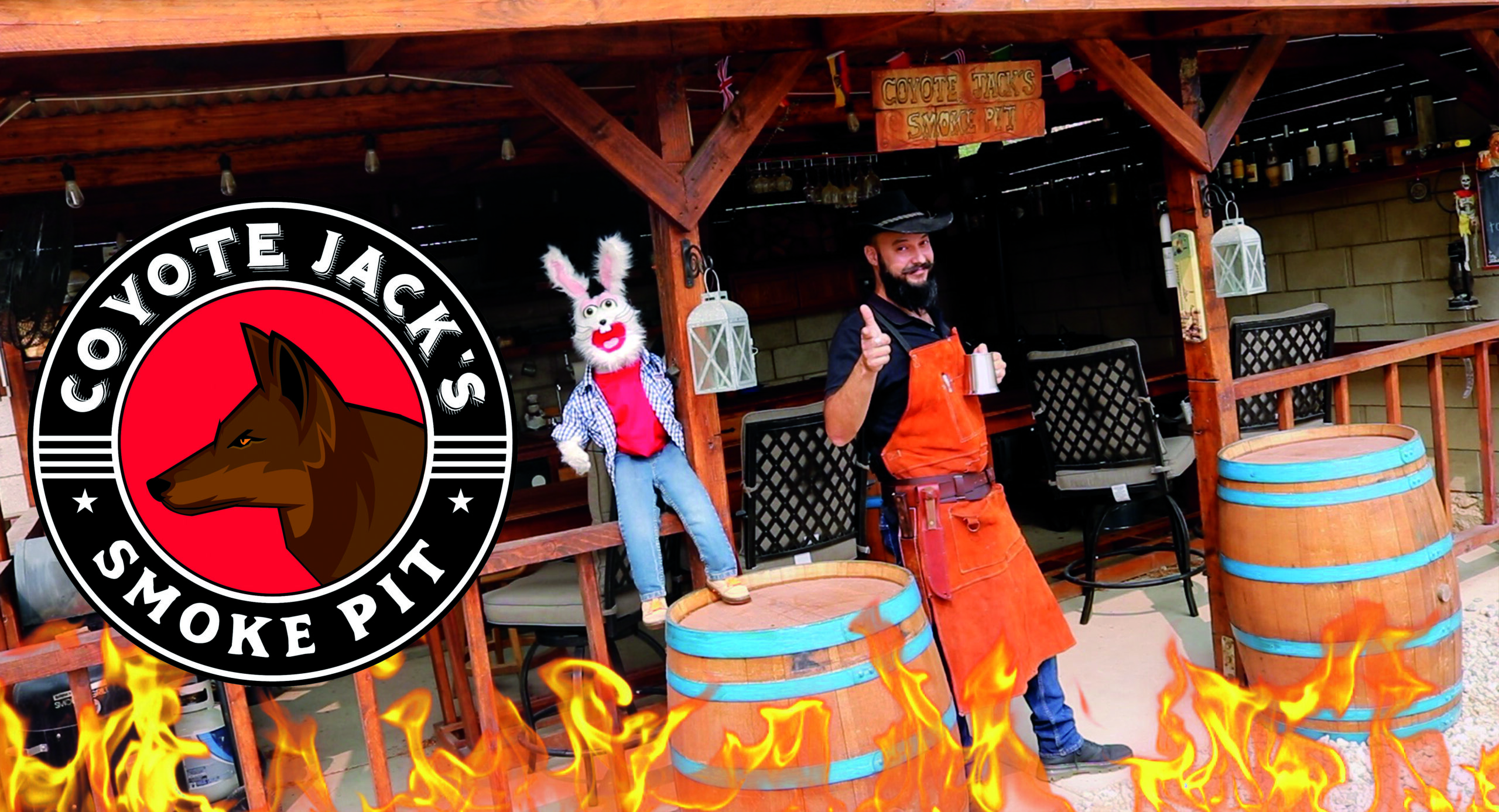 I'm Coyote Jack! #CoyoteJackSmokePit
I was born in Lima, Peru and I love food! I started grilling and cooking in 2007 and have always searched for new flavors, styles and new ways to grill and cook.
I have been a puppeteer and filmmaker all my life and in 2019 I finally built the Smoke Pit of my dreams so in 2020 I put it all together and "Coyote Jack's Smoke Pit" was born!
Sponsored by B&B Charcoal the show is on YouTube. I am accompanied by my buddy Chester Pepper who lives in the pit and helps me unbox items, find new recipes and complain about being hungry all the time.
Follow the show below…
Official Site: http://www.coyotejacksmokepit.com
Instagram: http://www.instagram.com/coyotejacksmokepit
YouTube: https://www.youtube.com/coyotejacksmokepit
Facebook: http://www.facebook.com/coyotejacksmokepit
IMDb: https://www.imdb.com/title/tt12991572/?ref_=nm_flmg_prd_2
Watch Season 2 now…
Watch Season 1 (12 Episodes) now…